What, if Anything, Can You Do to Prepare for a Recession?
Author :
Joe Pinsker
Originally Published :
Jan. 12, 2023
Reposted from : 
The Wall Street Journal
Original article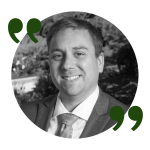 Quoted in Article :
Christopher J. Lyman, CFP® ChFC®
Textbook advice may be unhelpful in the event of an economic slowdown, but there are small steps to take
There is no guarantee a recession is coming in 2023 and it is likely too late for people to make any major financial preparations even if they are convinced one is imminent.

Many economists and business leaders expect a recession this year. In October, economists surveyed in a quarterly Wall Street Journal poll on average estimated that there was a 63% chance of a recession in the following 12 months.

The best ways to fortify your finances, economists and financial advisers say, are to beef up your emergency savings, pay off any high-interest debt and develop alternative income streams. But this advice presents a problem. If you haven't already started doing these things and a recession does happen soon, financial researchers and economists say you are too late to make significant headway. To truly prepare for an imminent recession, many Americans would need a time machine, so that they could go and overhaul their finances.

"Hopefully, you are aware and have been putting those things in practice before a recession is coming," says Damon Jones, an economist at the University of Chicago's Harris School of Public Policy. "It's hard to just put some of those things in place in the very short run."

Christopher Lyman, a financial planner at Allied Financial Advisors, LLC in Newtown, Pa., says that when his clients are worried about a recession, he sometimes reminds them that having a long-term financial plan that accounts for downturns means not having to ask yourself in a panic what to do when one comes.
"You want to prepare for that stuff before the winter sets in, not in the middle of winter," Mr. Lyman says. "You need to worry about that in summer and fall."

For many, financial vulnerability during a recession results in part from poor spending and saving habits. Credit-card balances have been growing over the past year, and Americans' personal saving rate was 2.4% in November, down from 7.1% the year before, according to the Bureau of Economic Analysis.

But it can also arise from forces beyond people's control, says Prof. Jones. History suggests some groups of workers are more prone to losing their job in a recession, and some industries tend to shed more jobs. While tech layoffs have been notable lately, in prior recessions the hospitality and construction industries have tended to get hit particularly hard, says Jonathan Parker, a finance professor at MIT's Sloan School of Management.

Moreover, telling someone to boost their savings when they are living paycheck to paycheck in a low-wage job is impractical advice. Preparing for a recession is often most challenging for those who have fewer resources to begin with, says Prof. Jones.

"There's a spectrum, and as you go further down in terms of how much you have in assets, the less practical this advice becomes," Prof. Jones says of guidelines for attaining financial security.

Among households with an income of $75,000 or more, 62% said that they could cover an unexpected $1,000 expense with their savings, according to a January 2022 survey from the financial website Bankrate. In households earning under $30,000, 22% said the same.

The best strategy is to always be preparing for recessions, says Cliff Robb, a professor of consumer science at the University of Wisconsin-Madison who studies financial decision- making. Which means now is as good a time as any to get started.

If you can't sock away significant money in an emergency fund right now, starting small is OK. And there are things you can do at the moment to better position yourself for a possible recession.

It helps to mentally prepare for hard times before they arrive, says Prof. Parker. Workers can prepare for the possibility of a layoff by researching ahead of time whether they would be eligible for unemployment insurance and coming up with a detailed strategy for finding another job.
"Those are really useful, just to think ahead a little bit, because it is hard in times of stress to figure out alternative plans," Prof. Parker says.

If you're worried about the possibility of losing your income in a recession, Prof. Jones says it can also be wise for people to hold off on any financial decisions that would lock them into hefty recurring payments, such as buying a fancier car or a bigger house. "Those leave you less flexible to adapt to negative surprises," he says.

People may not be able to wholly renovate their personal finances on the spot, but they can still make certain adjustments immediately, Mr. Lyman, the financial planner in Pennsylvania, says. If you have cash that is earning low interest, you could move it into an account with a higher yield. It also pays to look for ways to trim your expenses.

"Even if it's not cutting your budget by that much, at least it still gives you that peace of mind that, 'All right, I've done something to try and safeguard against this,'" Mr. Lyman says.