How Millennials Are Earning Passive Income
Author :
Heather Taylor
Originally Published :
December 22, 2022
Reposted from : 
Yahoo!
Original article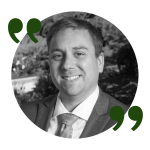 Quoted in Article :
Christopher J. Lyman, CFP® ChFC®
There is a specific reason why millennials are focusing on making passive income — and the answer isn't simply to earn more money. According to a September 2022 feature in The New York Times, many millennial workers want to retire by age 50 and achieve financial independence.

Retiring by age 50 means retiring 15 years earlier than previous generations. Many of the millennials cited throughout the piece described their attitude toward early retirement as being shaped by economic uncertainty. Others were quoted saying they wanted to work for pleasure or for themselves.

Reaching the goal of early retirement means seriously committing to saving money now. In the article, Christopher Lyman, a CFP with Allied Financial Advisors, said achieving this type of financial independence would require saving between 50% to 60% of one's salary.

Enter the passive income stream (or streams). Many millennials are pursuing several types of passive income to reach their financial independence dreams. Here's a tactical look at how millennials are earning passive income.
How Does Passive Income Differ From Active Income?
Passive income is defined by Mint as a source of income that requires little to no effort to achieve it. The amount of effort is the greatest difference between active and passive income.

Active income requires consistent effort and time to maintain it. Some forms of active income may include your full-time salaried (or hourly) job, a side hustle you work like freelance writing or tutoring, or selling rental properties. Passive income requires much less upkeep. You might sell stock photos online or participate in affiliate marketing, for example.

There is also a third type of income known as portfolio income. This includes dividends, interest, capital gains and stock investments. Please note portfolio income is not included as passive activity income, according to Publication 925 from the IRS.
Popular Passive Income Streams With Millennials
There are several ways millennials are earning passive income. If you're new to passive income, consider exploring one or more of these streams:
Starting a blog
Selling an online course (Pro tip: make sure you have all required accreditations to properly bill yourself as an expert)
Selling stock photos online
Writing a book or publishing an eBook
Participating in affiliate marketing
Investing in real estate property rentals
Renting out recreational equipment, such as boats, kayaks and swimming pools
Renting out storage space
What Isn't Passive Income?
The answer to this question should help guide millennials interested in making passive income toward the right activities.

In Publication 925, the IRS defines certain activities as not being passive activities. These include trade or business activities you materially participated in for the tax year, a working interest in an oil or gas well or a rental of a dwelling unit you used for personal purposes for more than 14 days during the year. Additional ineligible passive activities include trading personal property for the account of those who own interests in the activity, and real estate professionals who materially participate in rental real estate activities.
Should You Aspire To Make Passive Income?
While it isn't easy to achieve financial independence, it is possible to meet this goal. Multiple income sources, including passive income, can help make this a reality and be an integral part of your overall financial plan in reaching financial freedom.

Ideally, the passive income stream you choose should have a positive return on investment with minimal risks. Identify the opportunity where you feel you have the most expertise and feel comfortable making passive income. Do not feel like you need to do every type of passive income stream all at once either. Figure out which works best for you, and start there.